The kitchen has always been the heart in our homes. This couldn't be more true now: after the last two years at home, making breakfast, lunches and dinners - we gained a new appreciation and a newfound passion to redecorate. Let's start designing!
You may be wondering what is farmhouse style decorating? It is the type of interior design that looks warm, cozy, and wholesome. Some key elements are rustic wood pieces, beautiful lettering, and textures to bring out warm country vibes.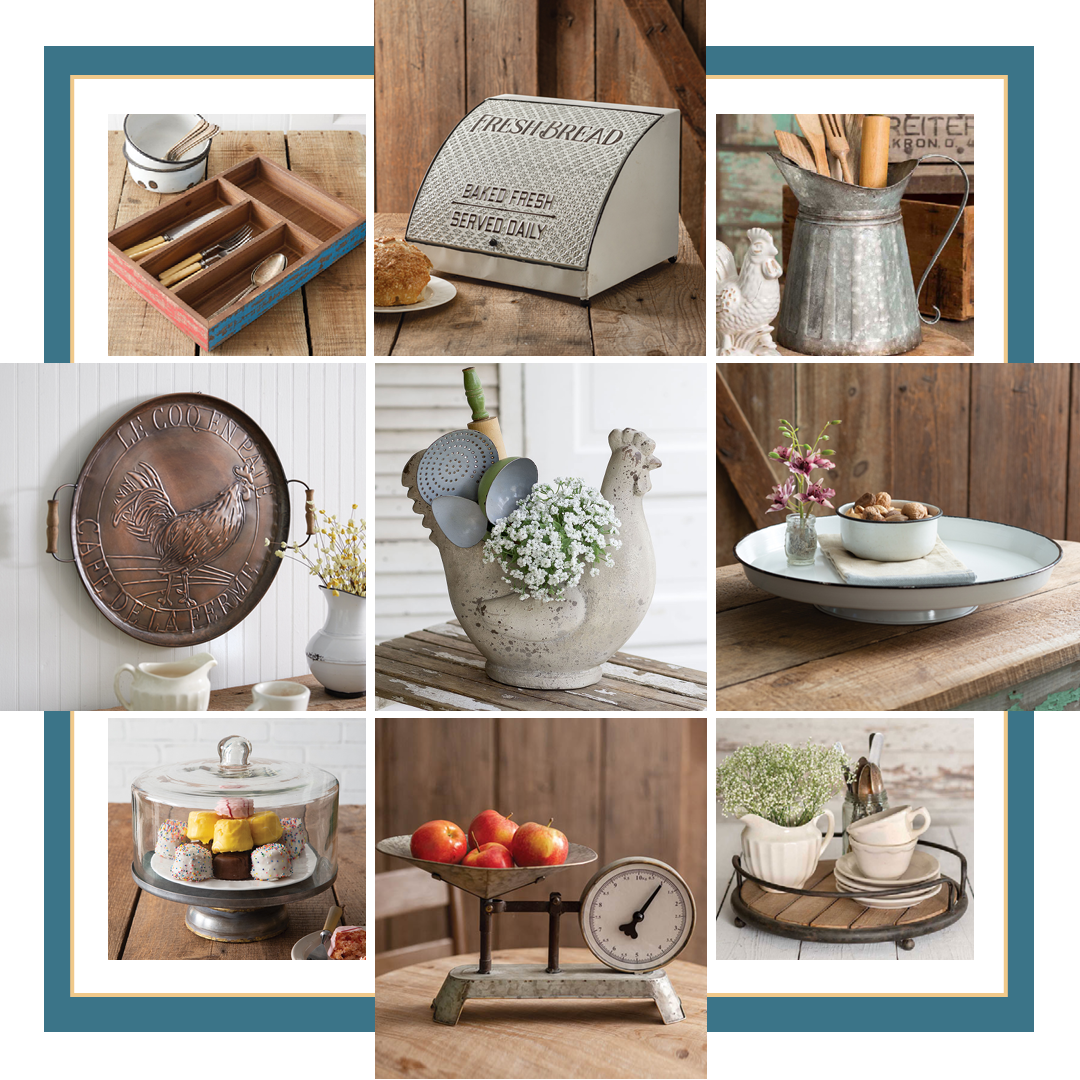 Top, left to right: SKU 530499, SKU 440032, SKU530042.
Second row, left to right: SKU 370728, SKU 530192, SKU 370445.
Bottom, left to right: SKU 460365, SKU 770282, SKU 530050.
What does a French country kitchen look like? Use a lot of neutral colors like white, cream, beige, gray, or chocolate. Copper is the number one essential of a French country kitchen decor. A big old wooden table is a must and vintage items are absolutely necessary too!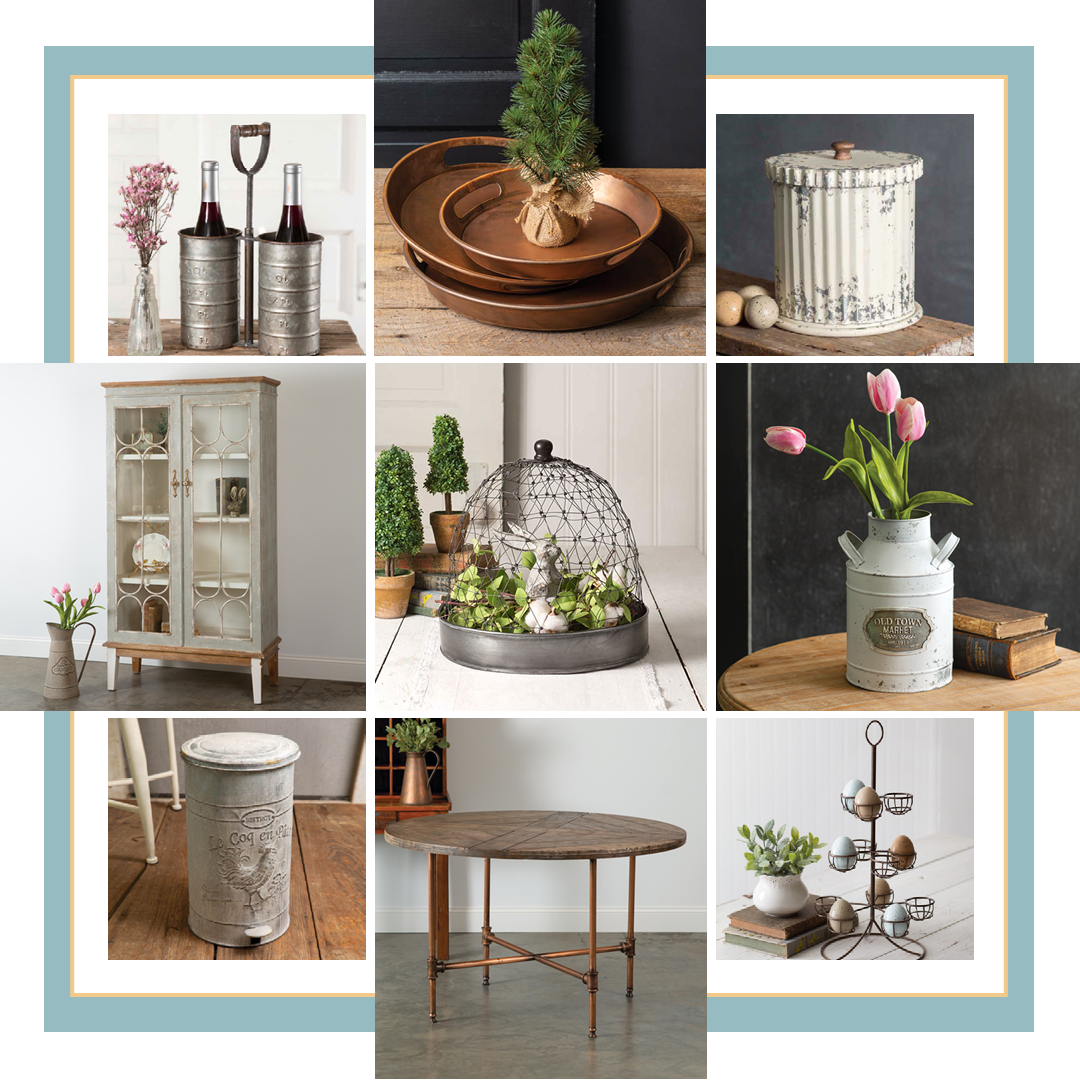 Top, left to right: SKU770068, SKU 770342, SKU530100.
Second row, left to right: SKU400211, SKU460235, SKU440007.
Bottom, left to right: SKU440008, SKU510373, SKU370437.
Bohemian design style is characterized by bright colors, unique patterns, fun decor, and layered textures. Rattan, open shelving, macrame, natural wood elements, jute rugs, barstools, gold and greenery are great design choices for creating your dream Boho Kitchen. Boom, done!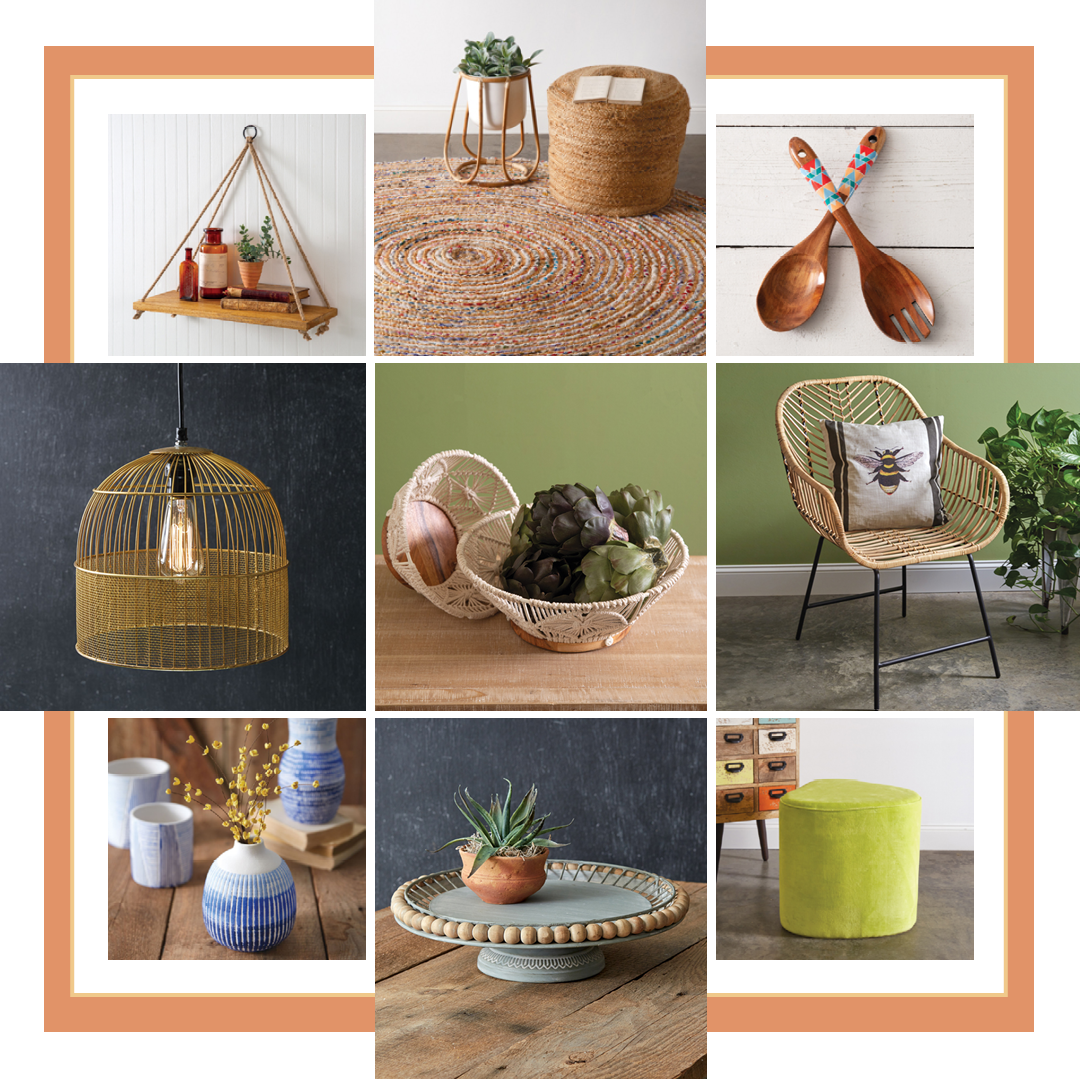 Top, left to right: SKU370411, SKU510571, SKU440175.
Second row, left to right: SKU 930116, SKU460379, SKU460371.
Bottom, left to right: SKU530525, SKU530371, SKU510540.
To get started with your Kitchen redesign in your home, check out our Kitchen Accessories and featured Collections at CTW Home Collection.
CTW Home Collection is a unique designer, importer, and distributor of retro, BOHO, farmhouse and vintage-inspired wares for the home. One of our goals is to offer great wholesale home decor and gift items at competitive prices and to help our retail partners succeed in their retail businesses.