Organic color schemes of rich blues and fresh whites encapsulate the vast depth of style that is featured with coastal décor and the ocean itself. A true natural wonder, the ocean, is a perfect inspiration for a serene space. Whether seafarer or landlubber, nautical décor can be for anyone. Capture all your current and potential customers with the love of the sea through several different types of coastal décor.
Coastal Cottage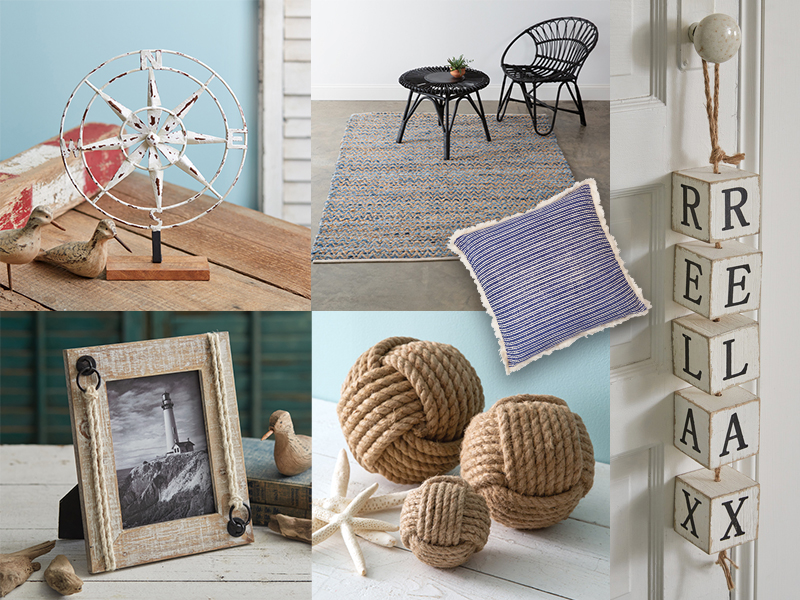 Bring cozy elements from the coast with neutral colors of white, beige, and pale blue. Accent with natural fabrics, driftwood, and whitewash to create a welcoming space.
Tropical Bungalow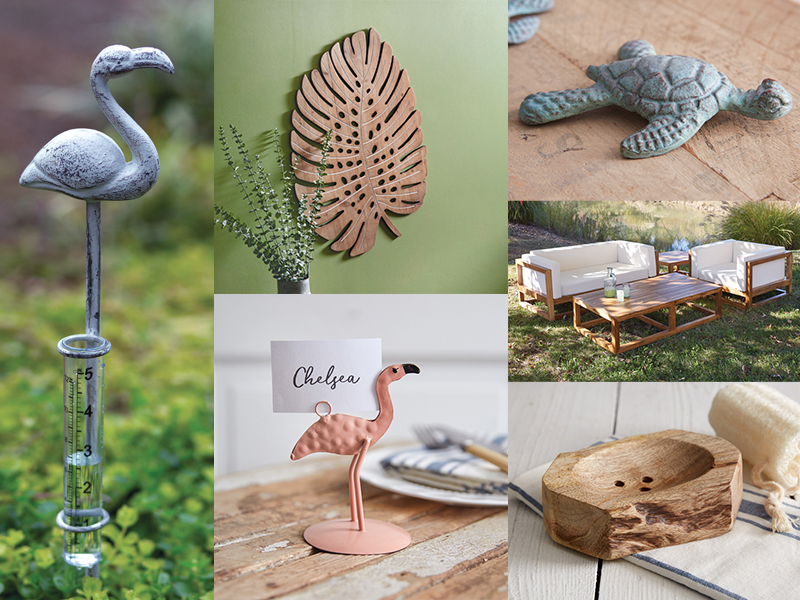 Integrate a touch of the tropics with brighter blues and subtle pops of color. Center your focus on teakwood, palms, and flamingos to create a vibrant space.
Caribbean Villa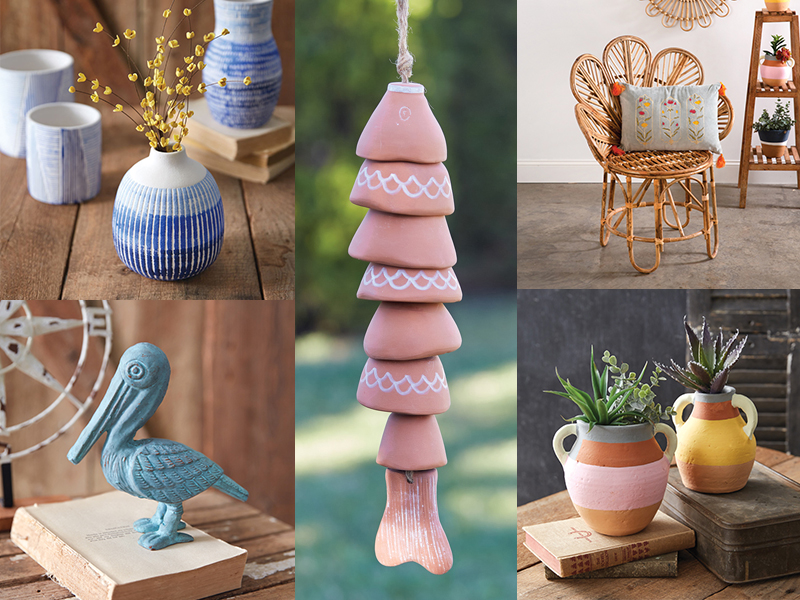 Showcase warm, sunbaked, and bright pops of color to create the temperate feel of the Caribbean coast. Display terra cotta, rattan, and tropical plants to create an island atmosphere.
— CTW Home Collection
---
CTW Home Collection is a unique designer, importer, and distributor of retro, BOHO, farmhouse and vintage-inspired wares for the home. One of our goals is to offer great wholesale home decor and gift items at competitive prices and to help our retail partners succeed in their retail businesses.